I found this picture yesterday...
And then by pure chance, Chaz sent me this yesterday too!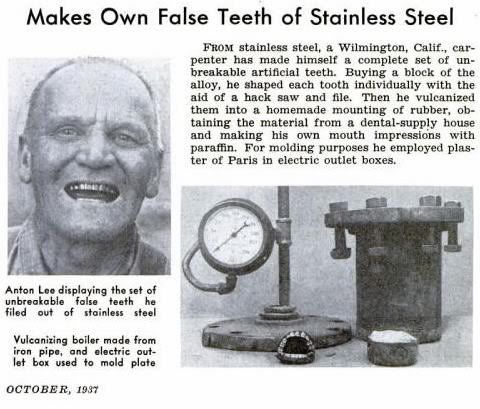 No joke, I'm kind of keen for these. My teeth are fucked anyway, so why not? I woke up recently to find half of one of my teeth just sitting on my tongue. It's only a matter of time until the rest follow suit.