But in this case I'll make an exception because I have two things I want to say:
1] This photo taken from space of the wreck is awesome. Click
here
for a big version you can zoom in closer on.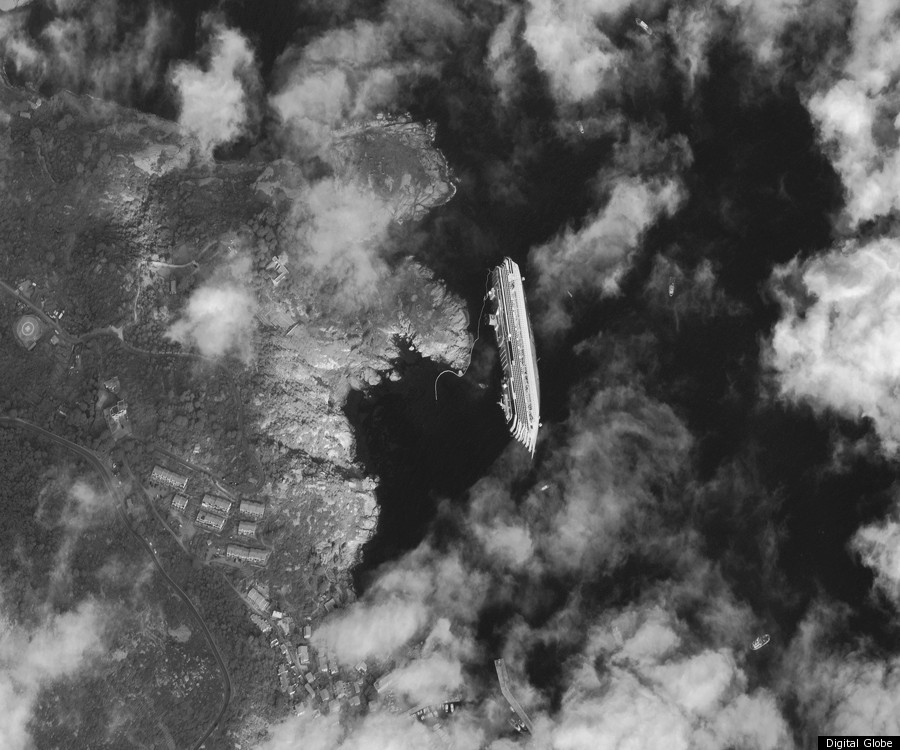 and 2] I love the fact that the dude crashed it 'cause he was showing off to a retired captain onshore.